For More Information about the OU Israel Zula Teen Drop In Center Click Here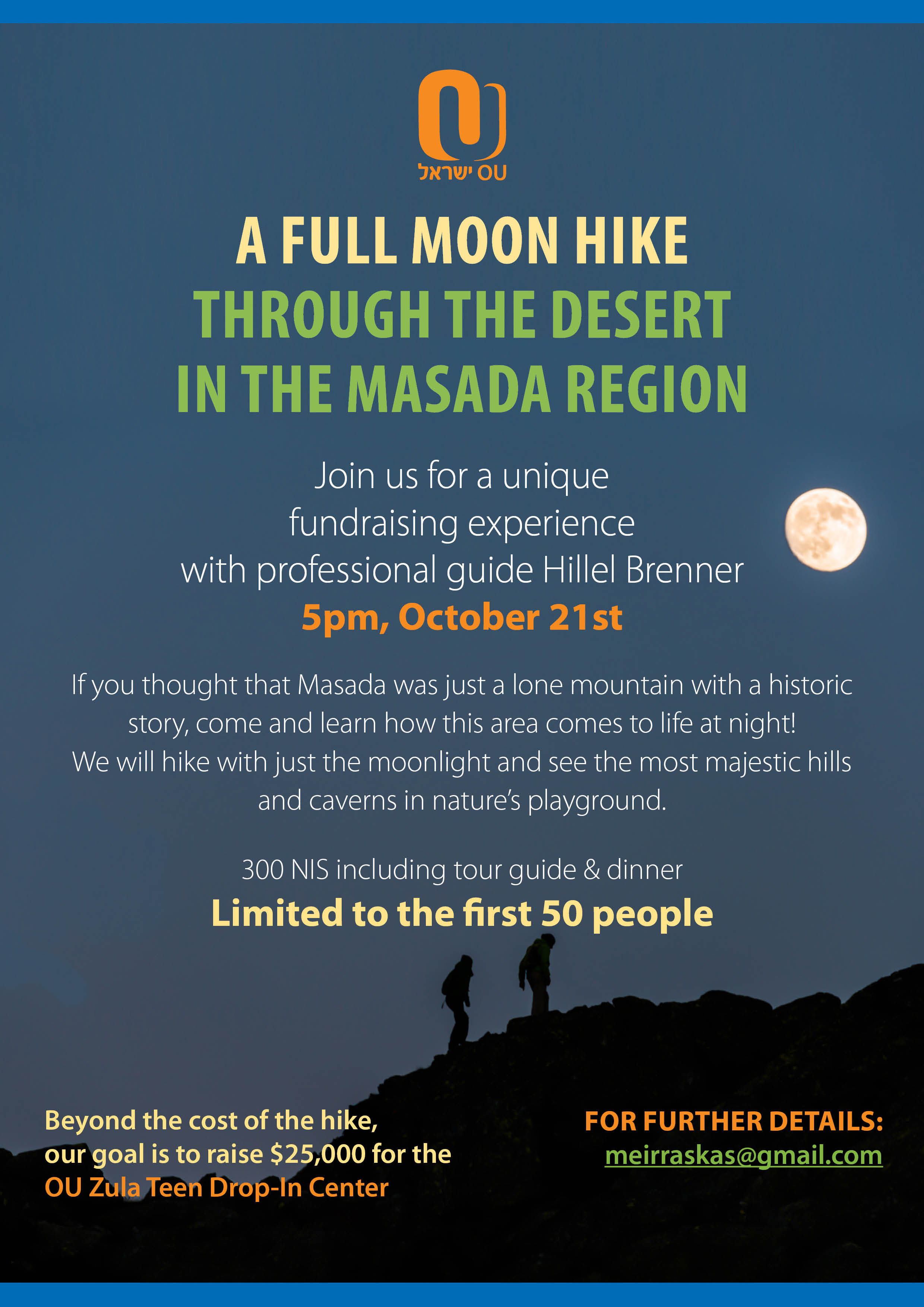 Suggested donation amounts
$180 to support one youth at risk for half a year.
$360 to heal on youth at risk with holistic counseling for one year.
$540 to sponsor a support group for youth at risk.
$1,200 to sponsor a musical performance for the youth.
$3,250 to enable one Zula alumna to participate in the Zula's Beit Midrasha program for one year.