Central East NCSY Scholarship Campaign 2022


Join Central East Region until
Wednesday, March 16th at 6 pm.
Help make the magic of NCSY happen!
Together we can reach our goal of $100,000!
Every dollar is matched and is
exclusively for our scholarship campaign.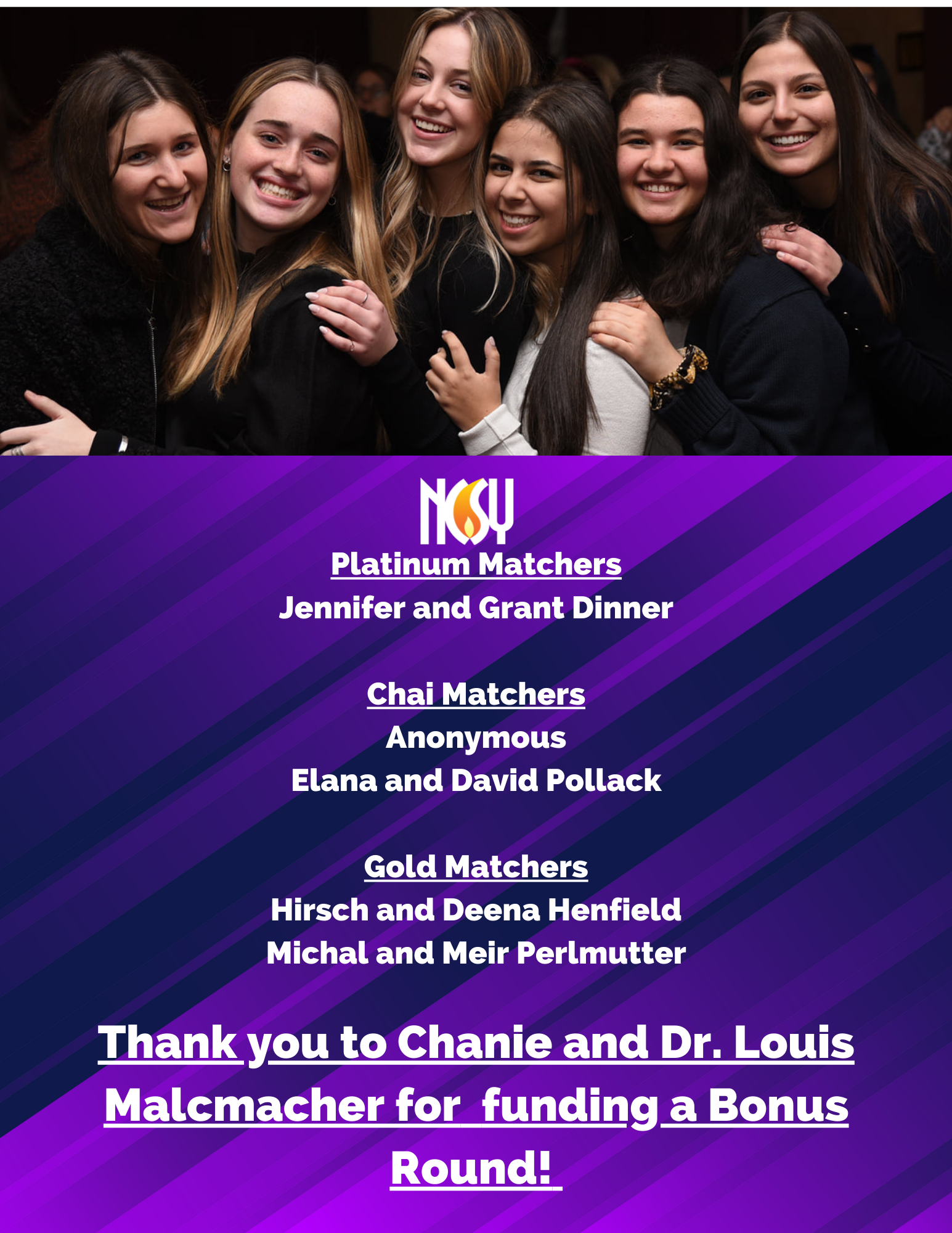 Central East NCSY connects with Jewish teens through innovative, vibrant social and recreational programs to develop a positive Jewish identity. Our mission is to empower teens through leadership development and guidance to become passionately committed leaders of the Jewish community for positive change and enhanced Jewish growth.